The Complete Playbook of
Geometry, Measurement & Data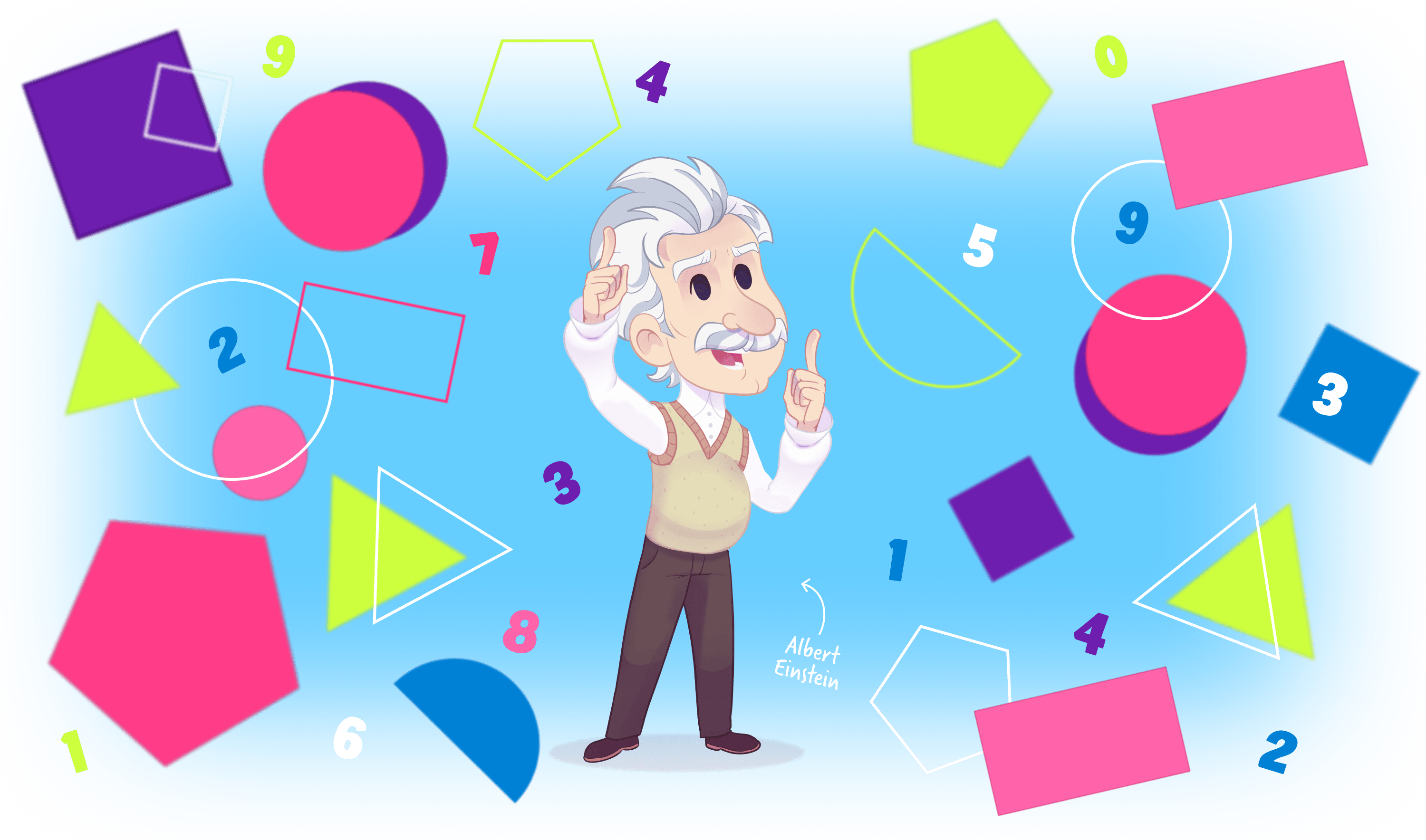 Limited time FREE math games booklet!

Follows NCTM & Common Core 4th grade standards
Over 100 pages of learning geometry, measurement, and data through engaging and interactive games like mazes, connect the dots, spot the differences, secret message and more!
Easy learning with extra-detailed self-learning teaching pages.
STEAM Focused: Along with math practice and games, kids learn about art, history, and science with Einstein, Curie, Newton and the megaGeex.
Develop a growth mindset and learn valuable problem-solving skills.
Bonus content: Fun facts, trivia, and inspirational posters.
Brain breaks: We've included some math-free pages to help them improve focus and concentration.
*** Printable Version ***
What does the book cover?
Review: operations and geometry

4.MD.A.1 - Measurement of customary and metric units of length, weight, and volume.

4.MD.A.2 - Mixed units four operations word problems.

4.G.A.1 - Draw and identify points, lines, line segments, rays, angles, and perpendicular and parallel lines.

4.G.A.3 - Identify line-symmetric figures and draw lines of symmetry.

4.MD.C.5 -

Acute, Right, Obtuse and Straight Angles. Measure angles on a circle and as a fraction of a circle.

4.MD.C.6 - Measure and draw angles using a protractor.

4.MD.C.7 - Adjacent angles: Addition and subtraction problems to find unknown angles

4.G.A.2 - Right, Acute, Obtuse Triangle. Quadrilaterals. Identify and classify Parallelograms, Trapezoids, Rectangles and Rhombus.

4.MD.A.3 - Find Area and Perimeter using formulas.

4.MD.B.4 - Create and interpret data
Free Gift on Pre-Sale Only
Free returns within 60 days